NYC DIB CHAPTER 2019 PRIDE EVENT
Thursday, July 18th, 2019 | 6:30pm - 8:30pm | IBM Cloud Garage, 303 Spring Street, New York, NY 10013
Let the celebration of PRIDE continue!! Diversity in Blockchain's NYC Chapter is celebrating Pride Month with a fireside chat. Panelists (Will Janensch, Founder & CEO TruSet and Sydney Lai, Startup Evangelist, Squad Ventures) explore being underrepresented in an in-demand industry. How is technology being built and is it designed in an inclusive manner? We discover how Web 3 is being developed and how diverse experiences plays a role. Space is limited, so secure your spot today click HERE.
NYC CHAPTER LAUNCH
Tuesday, May 7, 2019 | 6:30pm - 8:30pm | NYC Blockchain Center, 54 West 21st Street, Suite 1001, New York, NY 10010
Please register to join us for a special evening with incredibly unique speakers-- Carlos Acevedo, Frankie Pangilinan from #metamask and Mark Beylin from #bountiesnetwork -- as well as interactive "how tos"! Click HERE to register.
DIVERSITY IN BLOCKCHAIN @ Digital asset summit 2019
Wednesday, May 15, 2019 | New York
Diversity in Blockchain is proud to be a Non-Profit Partner at Digital Asset Summit 2019. For a special DiB offer on admission tickets please email Team@diversityinblockchain.com.
DIVERSITY IN BLOCKCHAIN @ Synchronize 2019
Wednesday, April 17, 2019 | New York
Diversity in Blockchain is proud to be an Event Supporter at Synchronize 2019. For more information please visit Synchronize 2019 Website.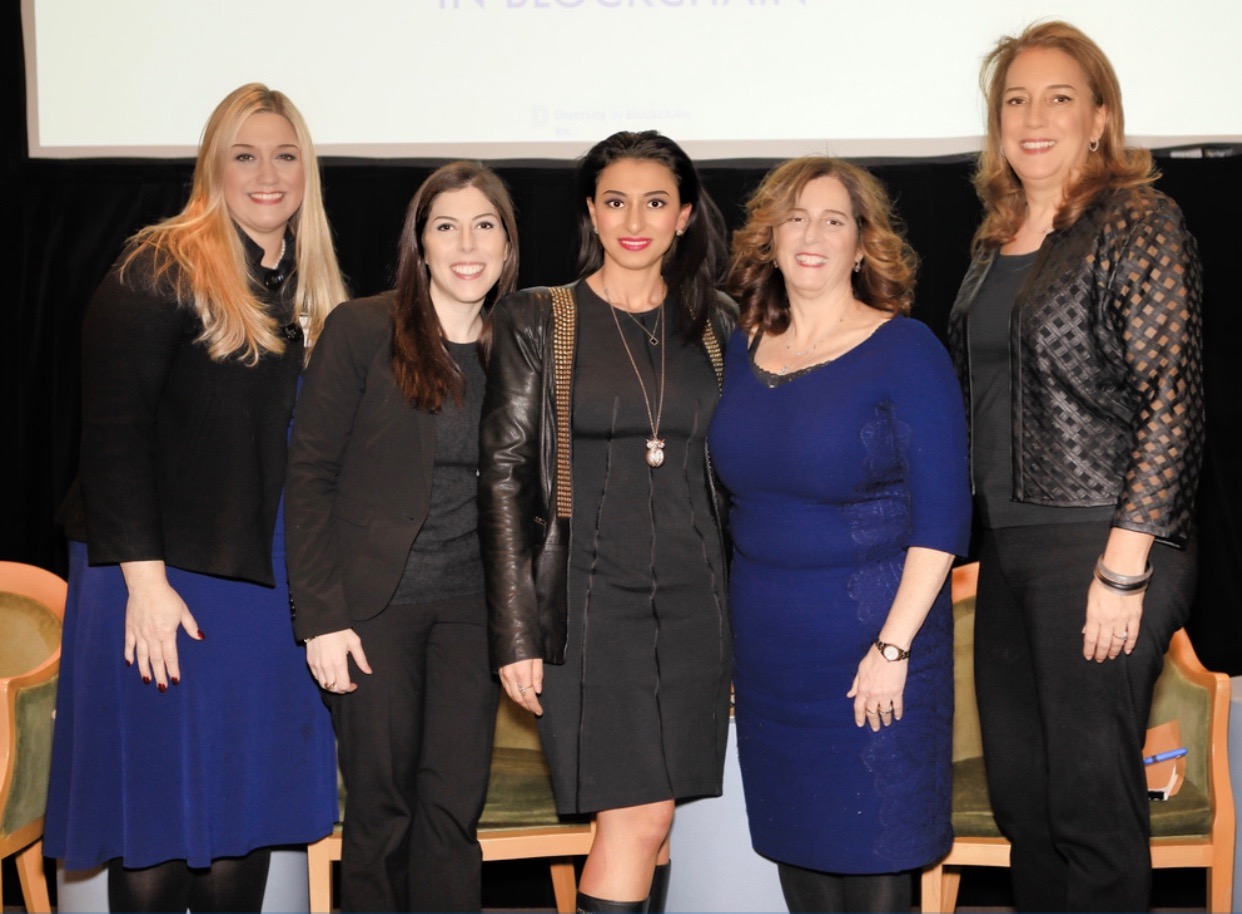 understanding blockchain smart contracts
Wednesday, December 19, 2018 | 4:00PM - 7:00PM | Shearman & Sterling, 599 Lexington Ave, New York, NY 10022
Diversity in Blockchain, in collaboration with Shearman & Sterling, held a sold out year-end event titled "Understanding Blockchain Smart Contracts." The session was held in New York and featured a two-part program.
Jersey City tech meetup: Beers & Blockchain summerTIME tech exclusive
Thursday, August 2, 2018 | 6:30PM - 9:00PM | Harborside Atrium, 147 Harborside Financial Center Platform, Jersey City, NJ, 07302
The Jersey City Tech Meetup Beers & Blockchain Summertime Tech Exclusive is an event that explores the future of blockchain enabled economies and how people can get involved. This meetup will feature a fireside chat with Babak Pasdar and Bryany Neilson, moderated by Alberto Lacava, followed by a powerhouse Women in Blockchain panel that includes Evin McMullen, Cindy Mallory and Diversity in Blockchain's very own Susan Joseph and Anna Ashurov.
Blockchain for Impact Global Summit
Monday, June 4, 2018 | 9:00 AM - 6:30 PM | United Nations Headquarters, 777 United Nations Plaza New York, NY, 10017
At the Blockchain for Impact Global Summit on June 4th, 2018, Blockchain for Impact (BFI) invites visionary industry stakeholders representing the full breadth of the blockchain ecosystem into a robust, future-based, multi-track global conversation about social innovation, fair and consistent public policy and responsible guidelines for industry governance.
Blockchain Weekly: Interview and Audience Q&A with Diversity in Blockchain
Wednesday, May 30, 2018 | 2:00 PM - 3:00 PM
Blockchain Weekly is a regular series of LIVE interactive video chat forums covering issues, companies and thought leaders involved in fast markets. Tune into a special addition of Blockchain Weekly on Wednesday May 30th between 2-3PM (EST) to meet the founders of Diversity in Blockchain Inc. and to learn more about how the organization is shaping the blockchain sector.
Pre-registration for this event is required through Shindig.com.